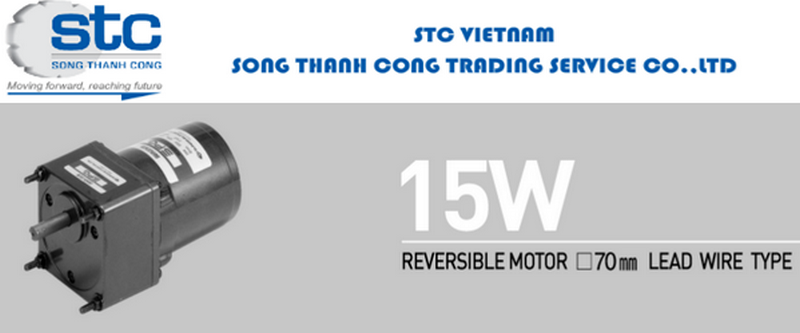 MOTOR MODEL: S7R15G/HEAD MODEL: S7_A3_~S7_/A200_
Liên hệ tư vấn

Mr Bảo

anhbao@songthanhcong.com

0909.397.313

live:baohuynh080490_1
MOTOR MODEL: S7R15G
HEAD MODEL: S7_A3_~S7_/A200_
S7R15GE is UL approved (UL FILE No. E172720) thermally protected type.
Appropriate capacitors shall be used according to the voltage for S7R15GE type since the size of the capacitor differs by different voltages. Malfunction may occur
when not used properly. Capacitor for 115V will be delivered otherwise the required voltage is informed.
CE marked at the end of model name indicates that it is thermally protected type which has received CE with built-in TP.
S7R15GECE is available only for 115V specification.
TP marked at the end of the model name indicates that it is standard motor with Thermal Protector mounted.
S7R15GE, S7R15GX is thermally protected type with TP mounted.
Data is measured with friction brake mounted.
"L"or "H"type does not apply to motors under 40W.
Các dòng tương tự :
S7R15GA
S7R15GA(TP)
S7R15GACE
S7R15GB
S7R15GB(TP)
S7R15GBCE
S7R15GC
S7R15GC(TP)
S7R15GCCE
S7R15GD
S7R15GD(TP)
S7R15GDCE
S7R15GE
S7R15GECE
S7R15GX
S7R15GXCE